Workforce THD850 - Tile Cutter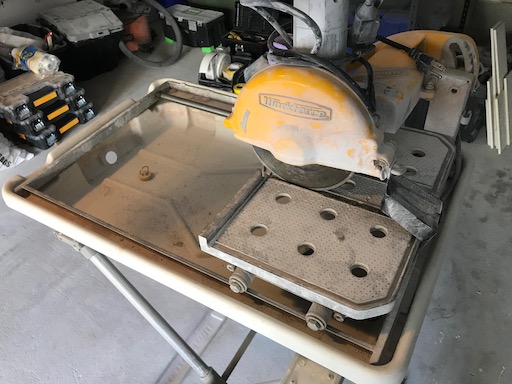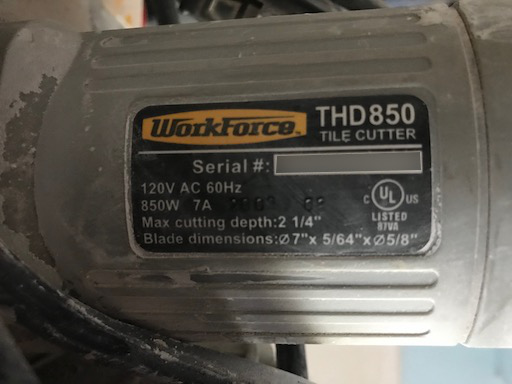 The Workforce THD850 is a cheap wet saw sold at Home Depot with a 7" blade. My verdict: do not buy.
Workforce (and now HDX)
Home Deport owns few tool brands and Workforce was one of them. It was replaced by HDX starting in 2012. Workforce is a budget brand offering low quality tools at low cost. These tools have little to no warranty and it should not come as a surprise that they fail rather quickly and perform poorly.
Impractical
Because the grinder saw is attached to the table, you will not be able to cut long tiles in one go if one part sticks out too far on the left side. In addition, there is no blade guide, you have to position your tile against the blade. The sliding guides are jerky and you have to put lubricant on them at every single use, I used WD-40. The table/legs are inconvenient to fold and there is no good way to store the saw.
Inaccurate
After 100' of cut tiles, the straight angle was off by 1/16" per 10". This saw does not provide any tuning mechanisms, you will need to shim your large tiles if you want a proper cut.
Unreliable: Engine failure
After 150' of cut tiles, in the middle of a tile, a loud sound came out of the motor and plastic parts fell in the water. After this the motor would scream when turned on and would barely move the blade.
Last updated: 2017-10-28 14:51:21 EDT